Nirav Modi:
Nirav Modi is a popular and international diamond jewelry house founder, established in the year 2010. Recently, Punjab national bank (PNB) files a case on him for the $44 million dollars fraud case. NiravModi's company headquartered in Mumbai, India. He had a younger brother named Neeshal is married to Isheta Salgaocar. Get to know Nirav Modi Case Status info and more details.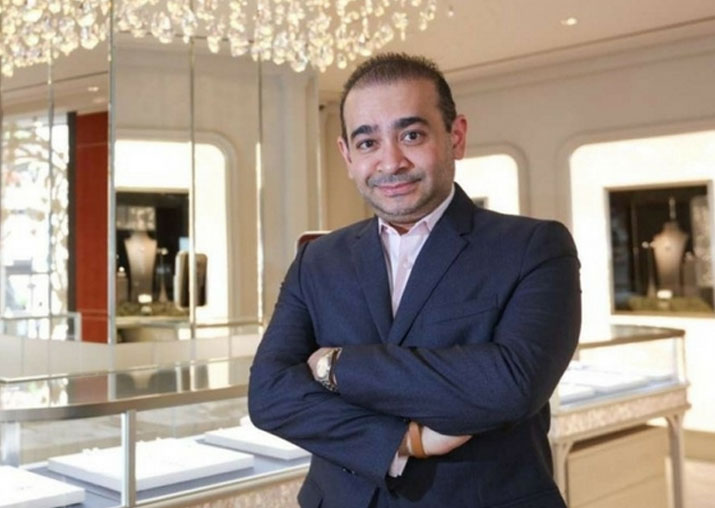 Image Source:
resize.indiatvnews.com
The Famous Bollywood actor Priyanka Chopra is the brand ambassador of the Nirav Modi's jewels. now, she is seeking for the legal opinions to cancel the contract for brand allegations of financial scam against Nirav Modi.
History of Nirav-Modi:
In Europe, he visits many places and museums in his younger time also have an interest in art and design. After few days, he came back to India with training in all aspects. Later he decided to establish a company names Firestar in 1999, it is a diamond jewelry sourcing and trading company.
Nirav Modi Financial Case:
Content Source is taken from the Following Sites:
1. https://en.wikipedia.org/wiki/Nirav_Modi
2. https://www.ndtv.com/business/pnb-rs-11-300-crore-nirav-modi-fraud-explained-in-10-points-1813475
In the issue of Punjab national bank, in February 2018 the CBI government launched an investigation on Nirav Modi. According to sources, he cheats the bank with Rs/- 280 crores of the amount, his partners also involved in their PNB case. Every bank has a section of guarantee to the customers known as letters of undertaking (Lou), under this section a bank can allow transactions and transfer money from other Indian bank's foreign branches. The Letter of Undertaking serves the purpose of a guarantee of a bank.
Image Source: 2.bp.blogspot.com
If the Bank rise the Lou, Punjab bank customer has to deposit the marginal amount to the bank. In Nirav Modi's case, he didn't pay any marginal amount to the bank. In PNB records haven't found such type of official records before. The Bank reported the whole matter to Central Bureau of Investigation.
The Reserve Bank of India (RBI) took a serious action in this fraud case of Punjab National Bank, they are ready to take serious and appropriate action about the issue.
Now, the case is under investigation but Nirav Modi's diamond jewel stores will remain open in multiple cities around the globe including the main place at Marina Bay Sands in Singapore.
Facebook: https://www.facebook.com/NIRAVMODIjewels
Twitter: https://twitter.com/niravmodijewels