Kollapur Samasthan can find in the wild green area place of Nallamala forest and it is a large area. While travelling to the Kollapur you can find flowing Krishna River. Kollapur place can also be called as the Popular name "Mysore of Telangana". In the state, It is a famous attraction place in the Telangana state.
Kollapur Architectural Beauty:
Tourist people can find many excellences in their architecture of Kollapur Samasthan and also you can find many temples which were built 1500 years ago. After Telangana state formation, so many people are visiting this architectural place and temples are providing visual feast for visitors.
Attactions of Kollapur Samasthan:
The major attractive places in Kollapur are 4 temples. They are Sangameshwara temple, Malleshwara temple, Somasila temple and Madhava swamy temple.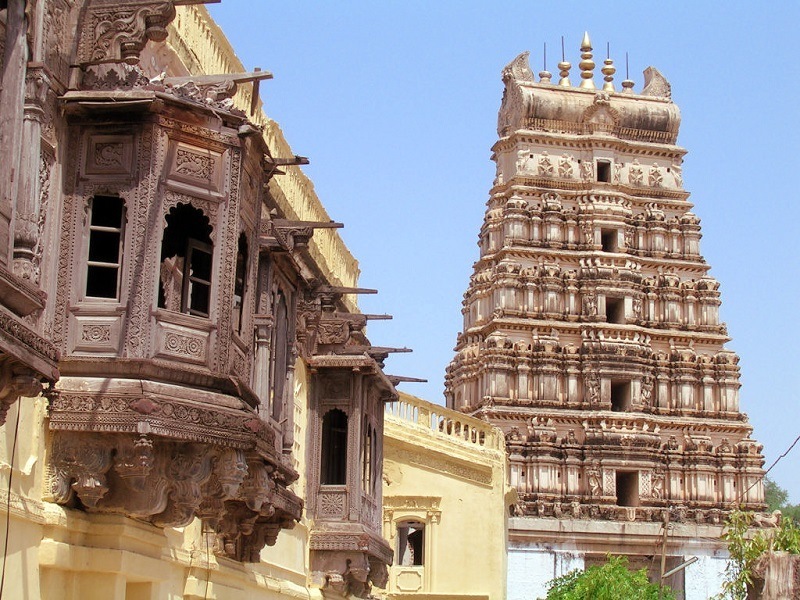 On flowing of Krishna River at the Sangameshwara temple and Somasila temple is provides the wonderful visual experience to enjoy the beauty of Kollapur. For the Srisailam project merging process, Madhava swamy temple shifted to Kollapur and the visiting timings of the temple is from 6 AM to 9 AM and 6PM to 8 PM.
Facts about Kollapur:
Kollapur Mango fruits are famous in the world.
In 1900's, Kollapur has airline services with  Aerodome and Helipad.
Kollapur is a Greenary place so it also known as Mysore of Telangana.
Kollapur Samasthan Rulers:
During the Independence period, Kotla Venkata subbaiah was the Deewan bahadur of this samasthan. The Kotla's caste people are native of Bengal state. They came to kollapur and settled here. Kotla's family members are married to Telangana caste people.
Nearby Attracted places in Kollapur:
From Kollapur which having 9 km distance to Singavatnam is a famous for great temple Sri Laxmi Narasimha Swamy temple and also you can find reservoir, it gave water to 9 villages.
You can find Good tourist place at Jetprole which having 15 kms distance from Kollapur and also having Sri Venu gopala swamy temple.
Kollapur is one of the major tourist spot in the Telangana State.
Kollapur Travelling Services:
To Reach via Road:
Wanaparthy is the best and nearest place of Kollapur Village.
To Reach via Train:
There is no train service for the Kollapur. Only hyderabad is the major railway station to reach here. From their 161 km to reach Kollapur.
To Reach via Flight:
Shamshabad airport is the nearest place to reach the Kollapur Village.
Distance from Mahaboobnagar to Kollapur : 97 Kms
It will take full dat to visit the Kollapur Village including travel time.
To reach the Kollapur from NagarKurnool will be 50 km or from wanaparthy will be 47 kms via bus routes.
Kollapur Contact Numbers:
Telangana Tourism Toll Free Number: 1800 425 46464