Are you a technology enthusiast? Do have a vast collection of gadgets? The answer is probably 'Yes' for almost all the teenagers and most of the youth. Microbytes is a computer store based in Canada which offers a large variety in entertainment and utility gadgets. These gadgets are for teenagers to get entertained and for youth to use both for educational and recreational purposes. Motherboards, Video cards, laptops, and monitors are the main electronic gadgets available at Microbytes. Microbytes also offers reliable diagnostic and repair solutions for computers and accessories. It has multiple outlets in Canada but the one in Montreal is a special delight for Montreal based customers and clients. Microbytes Montreal offers maximum possible hours throughout the week. It takes care of the client's expectations of great shopping, friendly services and secure transactions. The returning clients of Microbytes express great confidence in the store and they highly recommend it.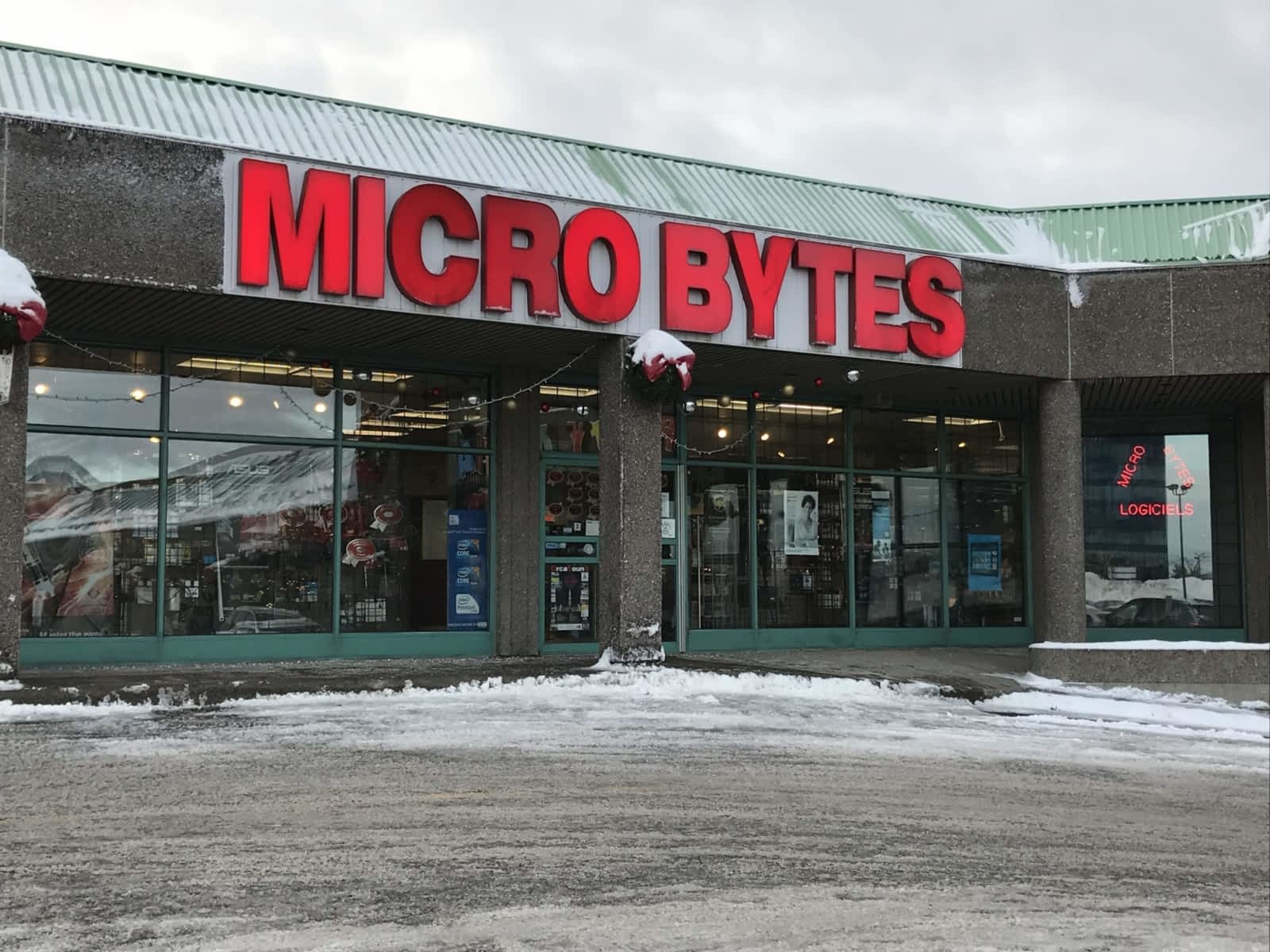 At Microbytes, shopping is a great experience because the staff takes good care of the customers. Communicating and dealing at Microbytes is smooth because the customers and sales personnel can communicate both in English and French. The store accepts payments through Cash, American Express, Mastercard, Visa and Interac. At Microbytes generally and Microbytes Montreal specifically, one can choose between gadgets from a variety of brands such as Samsung, Logitech, Microsoft, Linksys, Intel, Seagate, Toshiba, Asus and LG etc. The store offers diversity in brands and it provides a seamless shopping experience. At Microbytes, you are dealt by professional and friendly staff which offers technical advice and personal opinion about the gadgets to be selected and purchased. The customers foster a great confidence in Microbytes as they find it affordable and trustworthy. Microbytes can be reached through the locations provided on its website, phone number and the website itself. The website is friendly, detailed and easily accessible.
Microbytes is a favorite recommendation of many customers who are found completely satisfied as shown by their reviews on different online forums. I personally believe that, with these many brands on display, I might go for one gadget and end up buying a couple more. Easy online payments, friendly shopping environment and maximum shopping hours throughout the week places Microbytes one step ahead of its competitors. For a customer who needs quick and reliable services, Microbytes has it all.
Microbytes Stores
Microbytes Store Opening Timings

 Monday.
9.00AM to 7.00PM
 Tuesday.
9.00AM to 7.00PM
 Wednesday.
9.00AM to 7.00PM
 Thursday.
9.00AM to 7.00PM
 Friday.
9.00AM to 7.00PM
 Saturday.
11.00AM to 5.00PM
---
MicroBytes Website Address: https://microbytes.com
MicroBytes Facebook: https://www.facebook.com/MicroBytesPCs
MicroBytes Twitter: https://twitter.com/microbytespcs
MicroBytes Email id: info@microbytes.com
MicroBytes Primary Phone Number: 514-871-8515
MicroBytes Customer Service Number: 438-933-2983
MicroBytes Toll free no: 1-877-642-7629
MicroBytes Fax No: 514-426-3455
Head Office:
MicroBytes Store
940 boul, St-Jean # B – 15
Pointe – Claire,
Quebec, H9R 5N8.
Canada.