About Hill Stations in South India
India is the special attraction for the tourists from all over the world on developing the Hill stations. In the amazing environment conditions, hill stations are the beauty of nature. When those hill stations are with mountains and waterfalls adding a special attraction for the visitors and tourists. In south India, the pleasant locations of the Top 10 Hill Stations in South India are looking gorgeous. Here we are providing the Top 10 Hill stations list in South India. Take a tour of your holidays and enjoy the excellent places in the Hill stations.
Top 10 Hill Stations in South India
The following are the Top 10 Hill Stations in South India:
10. Kotagiri
9. Kudremukh
8. Araku Valley
7. Ponmudi
The Ponmudi can also be known as Golden Peak. Here you can find huge mountains and in the middle of the Arabian Sea. In the Golden Peak, many flowers and green fields are there. These all give the attraction to the Hill station. The Summer is the best time to visit this place and mesmerize your elf on viewing the Hill station
6. Ananthagiri Hills
Ananthagiri Hills is a beauty of South India and is one of the well-known hill stations in the Ranga Reddy District. Here Trekking is available for the Tourists. Very near to hill station you can find Anantha Padmanabha Swamy temple and Musi River. This is one of the best places to visit in South India.
5. Devikulam
4. Coonoor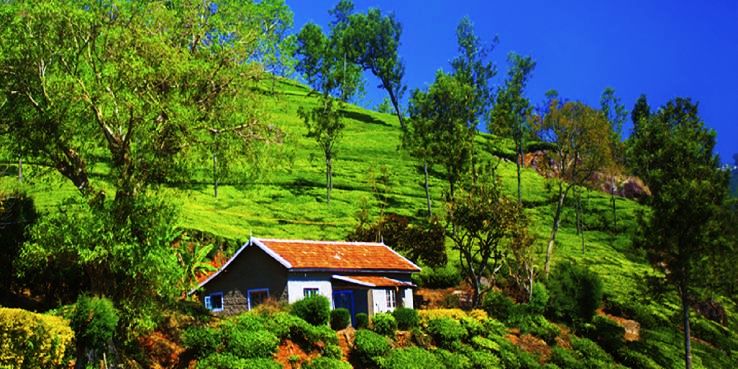 In South India, Coonoor is the fourth best Hill station. It is located in Tamil Nadu state. This location is popular for Nilgiri Tea. This place is most famous for trekking in India. The most attracting places in the Coonoor is Lamb's rock, Katary Falls, Sim's Park, Droog Fort and Law's fall. Many tourists are interested to visit this place.
3. Nandi Hills
It can also be called as Ananda Giri Hills, which means Hills of Happiness. It is the oldest fort, located in south India. In the Nandi hills, you can find many attracting places such as Gandhi House, Brahmashram, Horse way and Nehru Nilaya.
2. Idukki
This is a well-known hill station in India and located in Kerala state. It covering the countless rivers, mountains and trees. Asia's biggest dam is Idukki Arch Dam. The Tourists can find many interesting places like Thattekad Bird Sanctuary, Marayur and Munnar.
1. Yercaud
It is located in Tamil Nadu and it is the most famous hill station in India. It can also know as Jewel of South India. The Tourists can find forest lake and get more fun on viewing those places. In the Hill station, you can find many interesting and worth visiting places like Bear's cave, Yercaud Lake and Lady's Seat.