Although is not the first choice of most people, buying through catalogs is often a good option if you want to get good deals and quality products. The Lakeside Collection has years of experience offering a wide variety of products in their catalogs at great prices, so it would be a good idea to check it if you don't know it yet.
What can I find in the Lakeside Collection?
he Lakeside Collection is a catalog company with years of experience that offers a great variety of products at the best prices. They go from outdoor and indoor decor, furniture and gadgets, to toys, pet accessories and clothing and accessories for all the family.
They also offer gifts you could give to your family or friends. Gifts can be personalized or have the thematic of a season or holiday. You can send them directly to the person the gift is for and you can ask them to put a message for him or her.
Get the Info on Easy way to do Online Shopping: Click Here
How can I get the products and the catalogs?
The Lakeside Collection has a website where you can buy the products you want, you can track your order once is shipped and you can talk to the customer service. They have different payment options, including PayPal. To buy, you will have to create an account in the website.
They have their products classified in the Lakeside Collection Catalogs, as home decor catalogs and unique gifts catalogs. They offer the option of asking for the catalogs for free.
How do I get the Lakeside Collection Catalog for free?
To get the Lakeside Collection Catalog for free you have to go to the Lakeside Collection website and click on "Shop our catalogs" which is next to the search bar, below the header. There they have some images and information about the products. Click on the "Request a free catalog" link, which is in the first paragraph.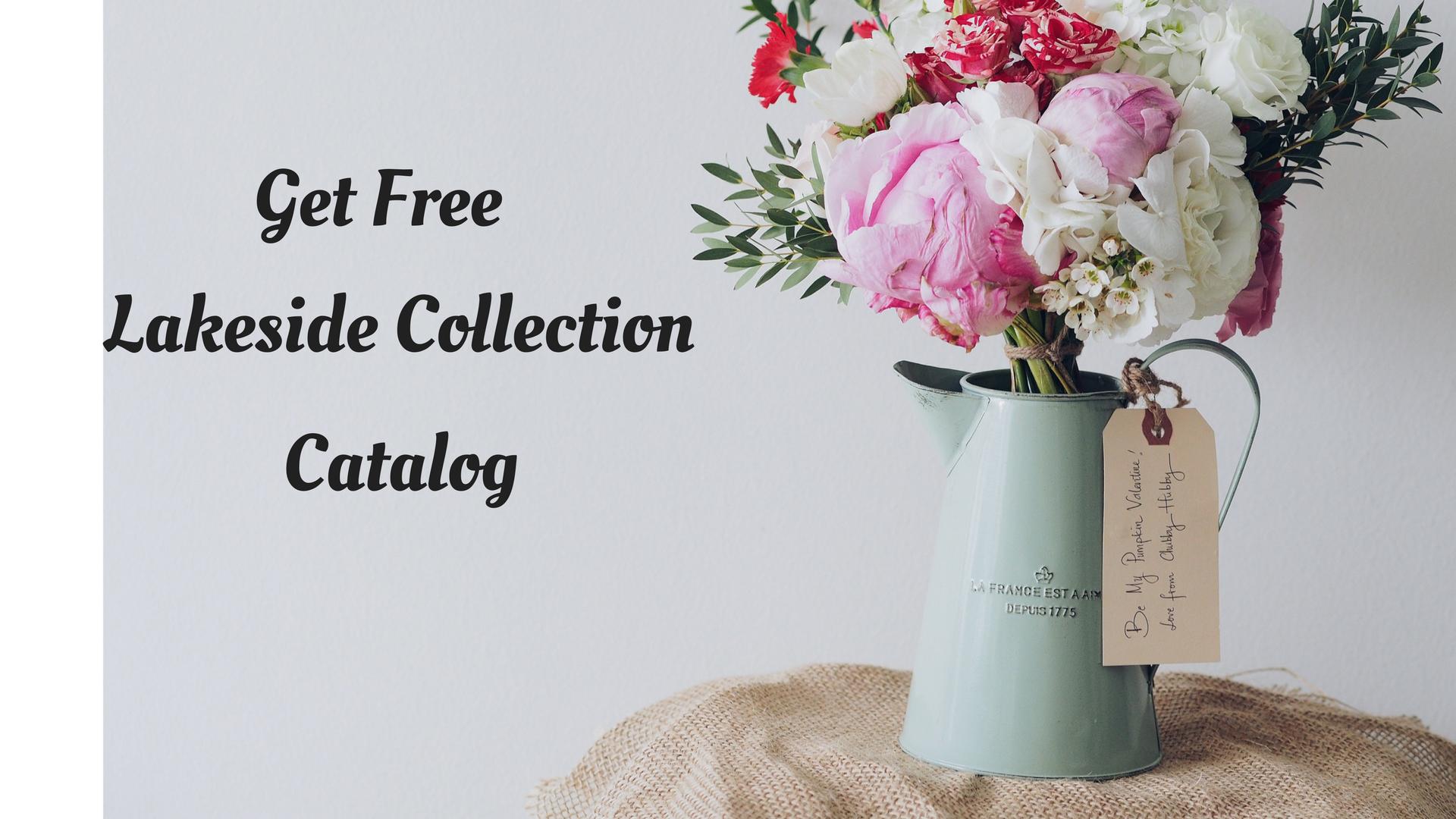 Image Source: moneymakingway.com
There you will have to provide the information that is asked, which is your full name, mailing address and email. After you fill it, click on the "Sign up" button, and that's it, you will be included in the mailing list. Notice that it is not required creating an account to get the catalogs, so the process is really simple and quick.
You can also call one of Lakeside Collection agents to get it. After you finish the process, the most recent Lakeside Collection Catalog will arrive within the following two weeks approximately.
Take into consideration that they only send free catalogs to addresses in the U.S. If you are not in the U.S, you can also check the products for free in their website, where you will also find the products classified by category and many deals that might not be in the printed catalogs.
---
Lakeside Website: https://www.lakeside.com
Lakeside Facebook: https://www.facebook.com/thelakesidecollection
Lakeside Twitter: https://twitter.com/LSCollection
Lakeside Google+: https://plus.google.com/LScollection
Lakeside Pinterest: https://in.pinterest.com/lakesidecollect
 Lakeside  Instagram: https://www.instagram.com/thelscollection
Lakeside Collection Customer care Number: 847-444-3150
Lakeside Collection Address Details:
The Lakeside Collection,
Post Box Number: 3088,
Northbrook, IL 60065-3088