Bank of Baroda- BOB is an international Indian banking and financial services corporation. The BOB founded on 20 July 1908 by Maharaja Sayajirao Gaekwad III and Maharaja of Baroda in the city of Baroda. It is headquartered in Vadodara, Gujarat State, India. The corporate office of the Bank of Baroda located in Mumbai. Get the Share price details here.
In the Forbes 2017 rankings, the BOB listed 1145 rank of 2000 list. The total assets of the bank is 3.58 trillion, it is the 2nd biggest bank in India as by assets. As of 2017, the BOB had 5538 branches and 10441 ATM's from all over the world.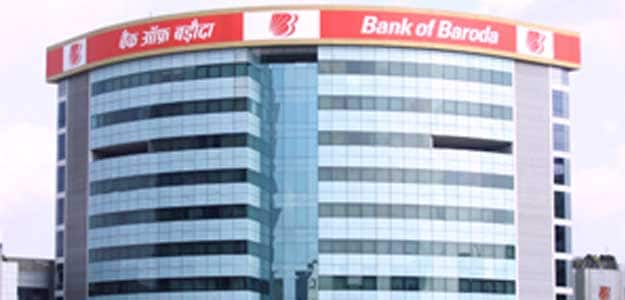 Image Source: i.ndtvimg.com
---
Share Price details of Bank of Baroda
BSE:  148.65 with the Volume of 759067
NSE:  148.95 with the Volume of 13735085
To get the Live Stock Price Details of BoB: Click Here
Share Price Source from: moneycontrol.com
Get the Share Price details of Karur Vysya Bank: Click Here
---
History of Bank of Baroda
Maharaja Sayajirao Gaekwad III established Bank of Baroda with hard workers of Industry those are Ralph Whitenack, NM Chokshi, Sampatrao Gaekwad, Vithaldas Thakersey, Tulsidas Kilachand. The first BoB branch is opened in Ahmedabad later they opened there the second branch in Kenya. The BoB launched their branch in London because London is famous for International banking sectors. Bank of Baroda acquired Hind Bank in the 1958 year and it is the bank's 1st domestic acquisition.
Few Banks are merged with the Bank of Baroda, those Banks list can be listed as follows:
New Citizen Bank of India Limited in the 1961 year
Traders Bank Ltd. in the 1988 year
Memon Co-operative Bank Ltd. in the 2011 year
Bareilly Co-operation Bank Limited in the 1998 year
Tamil Nadu Central Bank in the 1964 year
Hind Bank Limited in the 1958 year
Benares State Bank Limited in the 2002 year
Surat Banking Corporation in the 1963 year
Umbergaon People Bank in the 1964 year
South Gujarat Local Area Bank Limited in the 2004 year.
---
Bank of Baroda Website: https://www.bankofbaroda.co.in
BOB Facebook: https://www.facebook.com/bankofbaroda
BOB Twitter: https://twitter.com/bankofbaroda
Bank of Baroda YouTube: https://www.youtube.com/bankofbaroda
BOB Instagram: https://www.instagram.com/officialbankofbaroda
Bank of Baroda Toll-Free Numbers: India
1800 22 33 44
1800 258 44 55
1800 102 44 55
Bank of Baroda NRI Toll-Free Numbers: Overseas
+91 79-49044100 or +91 79-23604000