What is Employment Insurance?
Employment Insurance is an unemployment scheme practiced in Canada wherein interim financial aid is given to the ones who have lost a job in recent times.
Employment Insurance (EI) can also be provided in special cases to those suffering from serious illness, time of pregnancy, an individual being severely injured, when a new born is to be taken care of or a family member who is critically ill.
Eligibility for receiving Employment Insurance:
Employment Insurance benefits are given only if the premiums have been paid by the individuals in the previous years and if the conditions for claiming the same are met.
Certain special benefits could be provided to self-employed workers if they join the EI scheme.
Image Source: socialsciences.mcmaster.ca
The EI scheme is taken care by the Canada Employment Insurance Commission (CEIC). The annual EI premium rate is decided by the CEIC.
Furthermore, Service Canada is responsible for provision of precise Employment Insurance benefits in time.
Application Process for receiving EI benefits:
An application has to be submitted online. You can fill the online application either at home or even at a Service Canada Center.
Required information and documents:
Social Insurance Number (SIN): In case your Social Insurance Number starts with the digit 9, a proof of your immigration status and work permit is to be provided
Mother's Maiden Name
Complete residential and mailing addresses as well as the postal codes and in case an individual does not have a permanent residential address to be provided then he/she must apply at the local Service Canada Center
Entire banking information i.e. the branch number and account number, name and number of the financial institution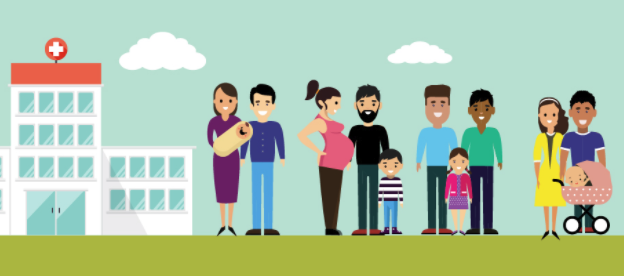 Image Source: cfig.ca
If you are applying for special benefits, related information and documents are required:
In case you are opting for parental benefits, the Social Insurance Number (SIN) of the parent is to be presented
A medical certificate is to be provided in case of application of sickness benefits
In case of a family member being severely sick and is to be taken care of, then a medical certificate and full information about the member who is severely ill is to be provided along with full name and residential address
Additional Information required:
The reason for leaving the job along with the names and addresses of the previous employers in the preceding 52 weeks
Whether you chose to quit or were banished from the job, detailed reasoning is to be provided
In the last 52 weeks of insurable earnings, dates and earnings for each of your highest paid weeks or since the commencement of your last EI claim, whichever deems to be a shorter period is considered. This data will be matched against the employment records which in turn will derive your weekly EI benefit rate
How is the EI status checked?
There is an EI telephone helpline service that is provided and can be contacted at 1-800-206-7218 from Monday to Friday between 8.30am and 4.30pm.
The helpline assists you with EI status as per date.
---
Employment Insurance Website: https://www.canada.ca/benefits/ei.html
Employment Insurance Scheme Contact Number: 1 800 206-7218