Service Canada forms to be in alliance with the Canadian Government. This initiation was taken for the provision of improved and flexible government services to the citizens of Canada.
In the year 2015, Service Canada officially started operating with the motive to give the citizens of Canada a single point of access with regards to availing Government services and benefits over the mail, phone, internet or in person.
Image Source: amazonaws.com
Service Canada is a subdivision of Employment and Social Development Canada.
Service Canada is responsible for the provision of defined Employment Insurance benefits in time.
Employment and Social Development Canada (ESDC) was formed to enhance the living standard of the citizens of Canada. Skilled and efficient labor to be pushed in the market is the main idea.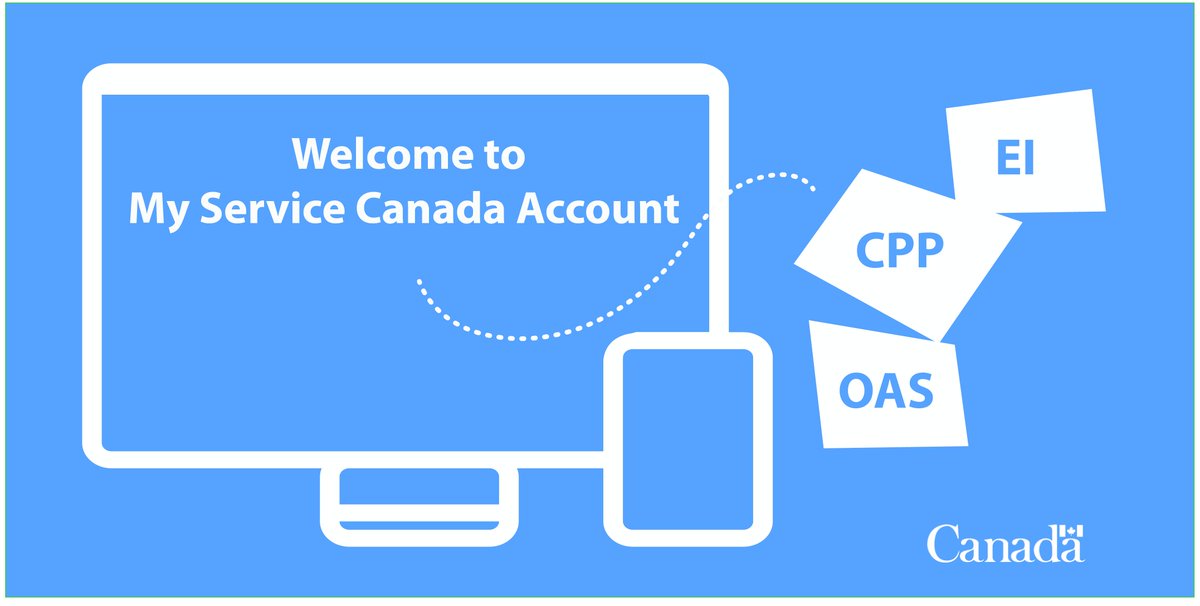 Image Source: twimg.com
My Service Canada Account (MSCA):
It is a provision wherein the personal information of a Canadian citizen is safeguarded and secure admission to online information and services is given too.
One needs to register and go through a validation process to have an account.
My Service Canada Account allows you to seek information with respect to Employment Insurance Information, Canada Pension Plan, Personal Information and Direct Deposit.
Furthermore, tax-related information can also be ascertained through Canada Revenue Agency tab on the website.
How to Create My Service Canada Account?
Image Source: ytimg.com
Beginning with the registration process? Make sure you have the following available with you:
Social Insurance Number
Date of Birth
Access Code
You may already have an Access Code if you have applied for Employment Insurance, Canada Pension Plan or Old Age Security.
In Case you do not have an access code, it will take 10 business days for the access code to be issued.
Register yourself with My Service Canada Account and follow the easy steps as guided on the website.
Service Canada Programs and Services:
Some of the programs and services rendered by Service Canada are listed below:
Access to Information and Privacy
Allowance for the Survivor Program
Allowance for people aged 60 to 64
Apprenticeship grants
Calls for proposals for employment programs
Canada Child Benefit
Canada Pension Plan
Service Canada Pension Plan death benefit
Canada Pension Plan disability benefits
Canada Pension Plan post-retirement benefit
Service Canada Pension Plan retirement pension
Canada Pension Plan survivor's pension
Career Focus Program
Canadian Government Annuities
Canada Pension Plan
Employment Insurance
Employment Insurance family supplement
Service Employment Insurance compassionate care benefits
Employment Insurance and workers and/or residents outside Canada
Employment Insurance fishing benefits
Service Employment Insurance maternity and parental benefits
Employment Insurance regular benefits
Employment Insurance-Reducing your Employment Insurance (EI) premiums
Service Employment Insurance sickness benefits
Employment Insurance special benefits for self-employed people
Fraud Awareness and Reporting
Find a Service Canada office near you
Guaranteed Income Supplement
International Benefits
Lived or Living Outside Canada
Military Families (Extension of the eligibility period for Employment Insurance parental benefits for military families)
Minister of Families, Children and Social Development
My Service Canada account
Old Age Security Pension
Overpayments and Repayments
Passports
Publications and Reports
Record of employment on the web
Records of employment: Information for employers
Report on hirings (ROH) program
Reports and Publications
Skills link program
Summer Work Experience Program
Suitable Employment
Social Insurance Number
Social security agreements
Variable best weeks-claimants
Variable best weeks-employers
Wage Earner Protection Program
Work-sharing service
---
Canada Website: https://www.canada.ca/service-canada
Service Canada Twitter: https://twitter.com/ServiceCanada_E
Service Canada YouTube: https://www.youtube.com/ServiceCanadaE
Canada Service Contact Number: 1 800 206 7218