Urban Planet Canada is more than just a clothing brand. With more than 100 stores throughout the country, Urban Planet has become one of the fastest growing fashion brands in Canada. Urban Planet is part of a group of brands, which include Urban Behavior and the previous Urban Heritage. Since 1998, this brand continues to offer excellent quality clothing in different styles, aimed at the young market of the country.
Urban Planet: aimed for the Young generations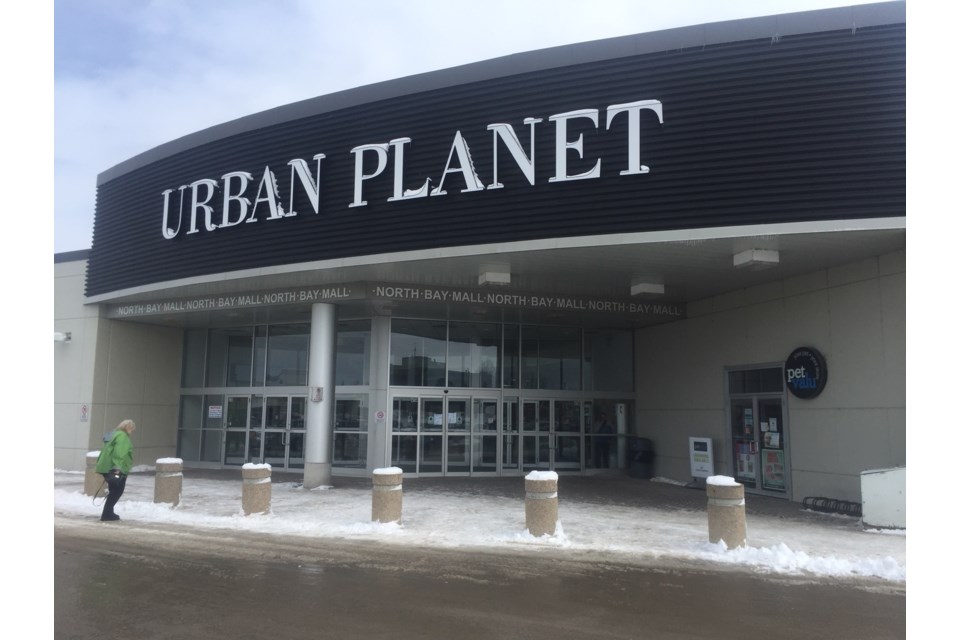 The clothing brand has its products focused on young people, ranging in age from 16 to 24 years. Taking into account this age range, Urban Planet offers a type of fresh and youthful clothes, with modern styles and attractive for young people. It does not matter if you are man or a woman, since it is possible to find clothes of your style in Urban Planet. As it appears on the Urban Planet website: "Catering to a broad demographic of young men & women aged 16 to 24, our customers are part of a generation constantly looking for that next best thing."
To check the Urban Planet Shopping Collections, visit: https://urban-planet.com/collections/up_sale_shop-all-sale
Urban Planet: Clothing styles
At Urban Planet Canada it is possible to find different types of clothing and accessories, both for women and men, including young children. Among the things you can buy at Urban Planet, are:
Women
Tops
Bottoms
Dresses
Shorts
Jumpsuits + Rompers
Sets
Denim
Outerwear
Swim
Active
Sweaters
Intimates + Pjs
Accessories
Men
Tops
Bottoms
Shorts
Hoodies & Sweatshirts
Denim
Joggers
Outerwear
Sweaters + Knits
Footwear
Accessories
Urban Planet Dresses is one of the most sought after categories, since the store offers a large number of dresses at very good prices.
Urban Planet: Applying for Jobs
It is possible to apply for a job in the different Urban Planet stores throughout Canada. To do so, mail your resume to: careers@yminc.ca. There are different possible jobs in each of the stores, and the work schedule varies from store to store. Of course, due to the high demand and the number of people who send their resume to the mailing address, they only respond to those who meet the entry requirements or candidates who can be selected as future workers of the company.
To Check the Urban Planet Careers, visit: https://urban-planet.com/pages/careers
Using the social media
If you are a fashion blogger, it is possible to collaborate with Urban Planet Canada. The store is always looking for new people who are interested in collaborating with them and their digital advertising. If you are a fashion blogger and you want to be part of the collaborators, you can send an email to the address: socialteam@urban-planet.com. There you must include all the possible information about you, your networks, your experience as a fashion blogger and the address of your blog. Urban Planet takes into account all the experience as a blogger and your number of followers when deciding to work with you.
Urban Planet Stores
| | |
| --- | --- |
| Sirens | Urban Planet |
| Willowbrook Shopping Centre, | Square One Shopping Centre, |
| 19705 Fraser Highway, | 100 City Centre Drive, |
| Unit – 426B | Unit – 153/155/156 |
| | |
| (604) 532-0077 | (905) 277-0763 |
| Urban Kids | Urban Planet |
| Galeries De Granby | Eastgate Square |
| 40 Evangeline Street | 75 Centennial Parkway North |
| Unit #740 | Unit N010 |
| | |
| (450) 361-9670 | (905) 578-2677 |
| Sirens | Stitches |
| The Core Shopping Centre | Garden City Shopping Centre |
| 317 7th Avenue Street West | 2305 McPhillips Street |
| Unit #0202 | Unit #303 |
| Calgary, AB T2P 2Y9 | Winnipeg, MB R2V 3E1 |
| (403) 234-0170 | (204) 338-7076 |
Urban Planet Store Opening Hours
| | |
| --- | --- |
| Monday. | 9:30 AM to 9:00 PM |
| Tuesday. | 9:30 AM to 9:00 PM |
| Wednesday. | 9:30 AM to 9:00 PM |
| Thursday. | 9:30 AM to 9:00 PM |
| Friday. | 9:30 AM to 9:00 PM |
| Saturday. | 9:30 AM to 6:00 PM |
| Sunday. | 11:00 AM to 5:00 PM |
---
Urban Planet Website: https://urban-planet.com
The Urban Planet Customer Care Number: 1-844-789-8955
Urban Planet Store Email id: customerservice@urban-planet.com
The Urban Planet Store Contact Number: 1-866-717-7008
Urban Planet Facebook: https://www.facebook.com/urbanplanet
The Urban Planet Twitter: https://twitter.com/Urban_Planet
Urban Planet Pinterest: http://www.pinterest.com/urbanplanet
The Urban Planet Instagram: http://instagram.com/urbanplanet
Urban Planet YouTube: https://www.youtube.com/user/UrbanPlanetClothing