Aurobindo Pharma Ltd
Aurobindo Pharma Ltd is a pharmaceutical manufacture corporation located in Hitec City, Hyderabad, India. The Aurobindo company manufactures ingredients of generic and active pharmaceuticals. The company major products areas are cardiovascular products, antibiotics, gastroenterological, central nervous system products and anti-allergies.
The Aurobindo Pharma marketing these products in 125+ countries. The marketing partners of the company is Pfizer and AstraZeneca. Here you can get the Aurobindo share price details along with the company information and more details.
---
Aurobindo Pharma Share Price
Here you can get the list os Share price details of the Aurobindo Pharma Company:
BSE Live: 578.10 with a volume of 149099
NSE Live: 579.40 with a volume of 1775045
To know the Livestock & share price details of the Aurobindo Company: Click Here
---
The Aurobindo Pharma started their services on 1988-89 with a single unit manufacturing SSP (semi-synthetic penicillin) located in Puducherry. In the 1992 year, the Aurobindo became  a public company. In the 1995 year, they listed their shares in Indian Stock Exchanges.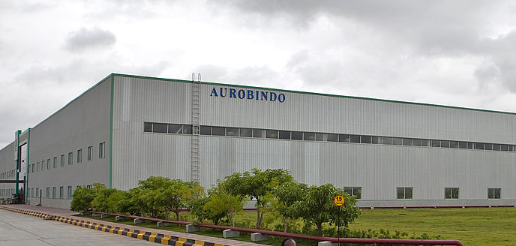 As per the revenue, the Aurobindo pharma listed in the Top 10 companies of India. They increased their growth to more than 70% revenue from the international operations. The Aurobindo pharma limited purchased generic operations in seven western European countries for the 41 million dollars.
Aurobindo Company Information
| | |
| --- | --- |
| Registered Company Address | Registrars Address |
| Plot Number-2, Maitri Vihar, | Karvy Computer share Private Limited. |
| Ameerpet, |  Karvy Selenium Tower-B |
| Hyderabad City | Plot number. 31-32, Gachibowli, |
| Telangana State | Hyderabad city |
| Pincode: 500038 | Telangana state |
| Contact Number: 040-23736370 040-66725000 | Pincode: 500032 |
| Fax Number: 040-23747340 040-67074059 | Tel: 040-23001153 |
| Email id: info@aurobindo.com | Group by: Not Applicable |
| Website Name: www.aurobindo.com |   |