Toronto Public Library
Nowadays, kids can have everything online, even the books. But there is no such sensation as reading a real book. They are used to technology but with books, children are going to explore a whole new world. Toronto Public Library is located in Toronto, Ontario. It is the biggest public library system in Canada and the largest urban public Toronto library in the world. Some of the Canadians come here since they were kids, but some others haven't even entered yet. Get to know more about TPL Library from www.torontopubliclibrary.ca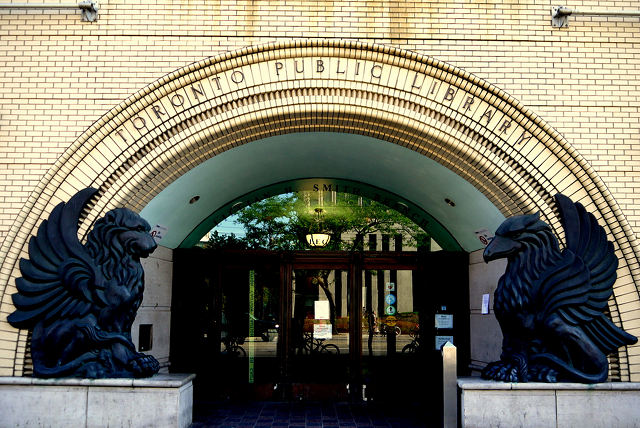 So, if you have visited or not, here are some reasons to take your children to Toronto Public Library:
Easy to reach
You can arrive very easy by taking the subway. It is also two bookmobiles which make 30 stops across the city.
Storytimes
Kids and parents can enter to this library and enjoy Story times in the library branches. And, also, kids can Dial-a-Story to hear different stories in 16 languages. So, if your children can't read or either don't speak English they have 600 recorded stories of which they can choose the one they want.
Book Bash – Canadian Children's Literature Festival
It is a fun-filled free children's festival. It has several activities and programs with Canadian children's authors, illustrators and entertainers. This festival promotes the reading of Canadian children's literature. This year will be held in 2019 and the application is by July 23, 2018.
Reading for a better future
Only 1 in 4 children entering school are prepared to start reading. Parents will learn about the importance of reading and children can get their lecture check-up. And also, the library offers the Ready for Reading program.
KidsStop Interactive Early Literacy Centres
This is a place where kids can play, climb through the alphabet, read on an elephant and other activities that make them play and, at the same time, learn. Also, in the library are puppet shows where children can have fun and also play with puppets.
The library is the Canadian's favourite, not only for kids but also for 94% per cent of the library users. The entrance is free and the knowledge that your kids will acquire worth it.
Toronto Library Opening Hours
| | |
| --- | --- |
| Monday. | 9:00 AM to 8:30 PM |
| Tuesday. | 9:00 AM to 8:30 PM |
| Wednesday. | From 9:00 AM to 8:30 PM |
| Thursday. | 9:00 AM to 8:30 PM |
| Friday. | 9:00 AM to 8:30 PM |
| Saturday. | From 9:00 AM to 5:00 PM |
| Sunday (By Telephone) | 1:30 AM to 5:00 PM |
---
Toronto Public Library Website: https://www.torontopubliclibrary.ca
Toronto Public Library Toll-Free Number: 416-393-7131 
The Toronto Public Library TTY Number: 416-393-7030
Toronto Public Library Facebook: http://www.facebook.com/torontopubliclibrary
Toronto Public Library Twitter: http://www.twitter.com/torontolibrary
The Toronto Public Library Instagram: https://www.instagram.com/torontolibrary
Toronto Public Library YouTube: http://www.youtube.com/torontopubliclibrary
Public Library Mailing Address
Toronto Public Library,
789 – Yonge Street,
Toronto, ON – M4W 2G8,
Canada