About Just Chill Water Park New Delhi
Just Chill Water Park New Delhi is one of the Fun Park in NCT of Delhi. There are Must and Should Visit Places in Just Chill Delhi and enjoy the Amusement Park Delhi. Know the timings of Fun Park in Delhi and also Just Chill Water Park and Fun Park Ticket Price
Must and Should Visiting Places in Just Chill Delhi
The following are the amazing Just Chill Delhi:
Black Thrill
Godzilla
Katrina Twist
Rainbow
The above amazing Just Chill Delhi can explain briefly in the following:
Black Thrill
Firstly, Black Thrill consists of an Aqua Tube with the width of 32 inches which will make spin one's head. During this Black, Thrill Ride observe the stomach churns
Godzilla
Secondly, Godzilla rides will make the riders to guess "What Next?". It turns to degrees of the following 90 – 18 – 0 – 270.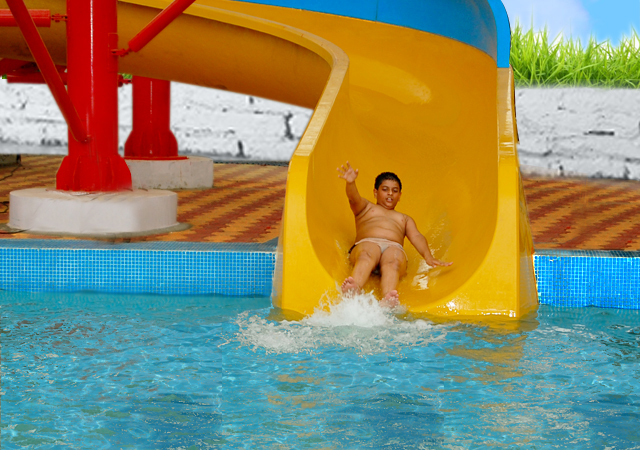 Katrina Twist
This ride will surely increase your blood circulation because the riders will enter into a bowl which is operating with a high speed. Then after they circulate the area of bowl within the inner & high extremes
Rainbow
Lastly, This Rainbow is made of 07 colors which are eighteen feet long. It is also one of the amazing Just Chill Water Park Rides
The Other Visiting Places in Amusement Park Delhi
Dark Hole
Surfer Paradise
Mini Aqua Rides
Fun Park in Delhi Timings
The following are the timings of Fun Park in Delhi:
At weekdays and also at weekends the timings of Fun Park in Delhi is from 10:00 AM to 07:00 PM
Just Chill Water Park and Fun Park Ticket Price
The following are the Just Chill Water Park and Fun Park Entry Fee:
Children's who are below 2.9 feet is free entry
For Children's who are b/w 2.9 & 4.6 feets the Just Chill, Delhi Ticket Price is about Rs. 400 (In Weekdays) and Rs. 500 (In Weekends and Holidays)
For Boys the Just Chill Water Park Delhi Ticket Price is about Rs. 800 (In Weekdays) and Rs. 900 (In Weekends and Holidays)
For Couple, the Just Chill New Delhi Ticket Price is about Rs. 1000 (In Weekdays) and Rs. 1200 (In Weekends and Holidays)
---
Important Details of Just Chill New Delhi